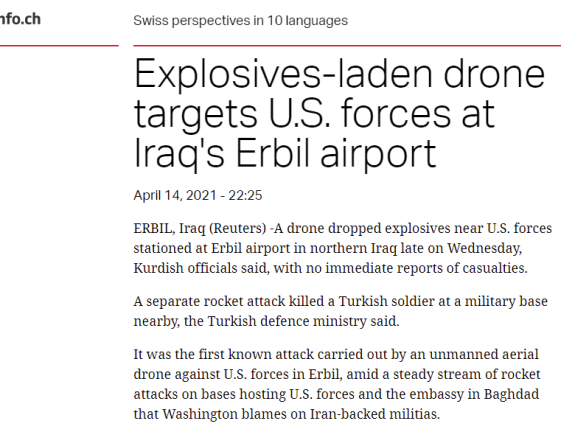 Drone drops ordnance on Erbil Airport, Iraq
ERBIL, Iraq (Reuters) - A drone dropped explosives near U.S. forces stationed at Erbil airport in northern Iraq late on Wednesday, Kurdish officials said.
The interior ministry of the autonomous Kurdistan regional government, based in Erbil, said in a statement the drone was carrying TNT which it used to target the U.S. forces. It said no one was hurt in the attack.
The original report by swissinfo.ch is available at Explosives-laden drone targets U.S. forces at Iraq's Erbil airport.